Auto Loan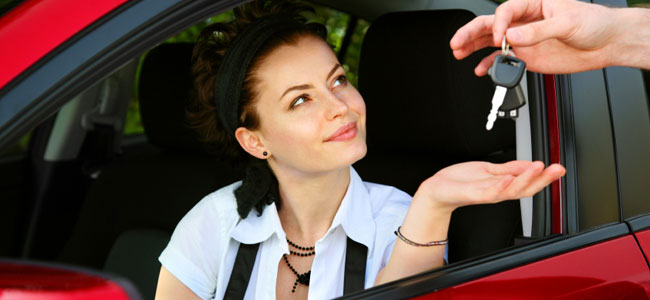 Put Yourself In the Driver's Seat—With A Sidney Federal Auto Loan
If it seems like you need to be a world class negotiator these days to buy a new car, van or truck, you're not alone. That's why many smart new car buyers are turning to pre-approved financing. With a pre-approved auto loan from Sidney Federal Savings and Loan, buying the new or used vehicle you want can be quick and easy. That's because we "pre-approve" you for the amount you need, before you visit the dealership. And there's absolutely no obligation to buy a vehicle or take the loan.
With a Sidney Federal Savings and Loan Auto Loan, dealers will view you as a cash customer and you'll be in a much better bargaining position. You'll have the ability to negotiate a better vehicle price and, in most cases, drive away the same day.
Here's how to get started in just three quick and easy steps:
1 – First, take our One-Minute Auto Loan Test. You may be surprised to find out how much more car you can drive. You can also use our convenient calculator to determine your approximate payment.
2 – To apply for pre-approval contact us at origination@sidneyfederal.com or 308-254-2401. We'll get back to you right away with the answer you need.
3 – Call or visit a local auto dealer to get a price quote on the vehicle you want.
With a Sidney Federal Savings and Loan Auto Loan, you'll get reasonable rates and a flexible repayment plan. We'll also help you figure out what financing program is right for you.